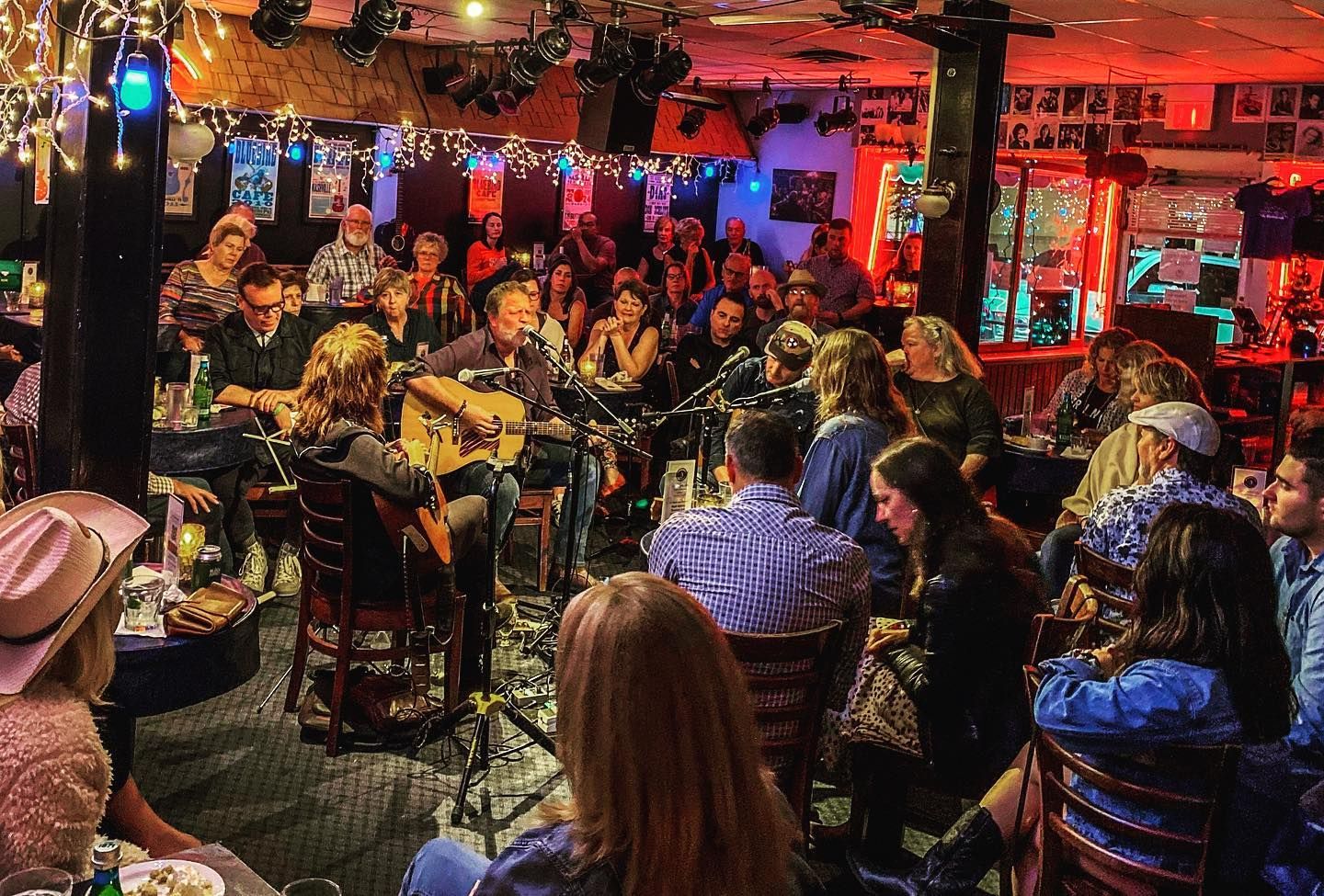 Hello Treasured Friends, 
I just got home from a great tour of the West and my enthusiasm levels are running high. Beautiful drives across the Mississippi, and Kansas into Colorado, Wyoming, and back to Nashville, TN. All the shows were fulfilling and joyous. The final show at the Legendary Bluebird Cafe in Nashville was the template for how deeply one can feel surrounded by song enthusiasts and genuine artists. There is a lot to learn from proximity to greatness and The Bluebird puts you right up close. It was special. 
Fall has arrived in the Northeast and I, for one, welcome it with a high five and a place to crash. It will be the perfect time for a mid-Atlantic run of shows. I will be sharing the bill with two heavy song men:  Jimmy "Daddy" Davis and Dana Cooper. 
While I have never performed with Mr. Cooper, I have long been aware of him since the ancient days when I would pursue copies of Performing Songwriter Magazine to try to figure out the whos, whats, and whys involved in playing songs for a living. Dana Cooper was always featured in the magazine. I imagine he held the key to a secret club that I wanted to belong to.  He still does and I will have a lot of questions for him. 
Jimmy "Daddy" Davis is a Memphis man who I met in Texas.  He was a member of Walt Wilkins' famous Mystiqueros Band. He was a legend when I met him and he is one to this day. He is a wild character who loves growing tomatoes, hard laughs, and moving audiences.  He composed one of my favorite songs in the world "Lonely." He is a full portion in the best way. 
So, I hope my Maryland, Virginia and Washington DC area friends come out to share some songs. I can't wait. 
10/17/2022 at 7:30 PM - Annapolis, MD,  ITZALL Goode, and SHC Music Tribe  present at 49 West Coffeehouse with Dana Cooper TICKETS 
10/21/2022 at 7:30 PM - Washington, DC, Lucky Penny House Concerts presents with Jimmy "Daddy" Davis  RSVP/Contact: pheckert@yahoo.com 202 321-6160 
10/22/2022 at 7 PM - Takoma Park, MD,  Weil Sing House Concerts presents Marc Douglas Berardo and Special Guest Lynn Hollyfield  Email or call Richard Weil to rsvp and receive the address: weil88@verizon.net or call 301-717-6841 
10/23/2022 at 5 PM - Baltimore, MD, Chez Hill House Concerts presents with Jimmy "Daddy" Davis.  RSVP and info: artyhill@comcast.net 
MDB 
10.10.22 
Follow me on Facebook, Instagram, Twitter, and Spotify 
Subscribe to my YouTube channel and check out my latest videos. 
Waiting on a Brand New Day  and The Hard Part