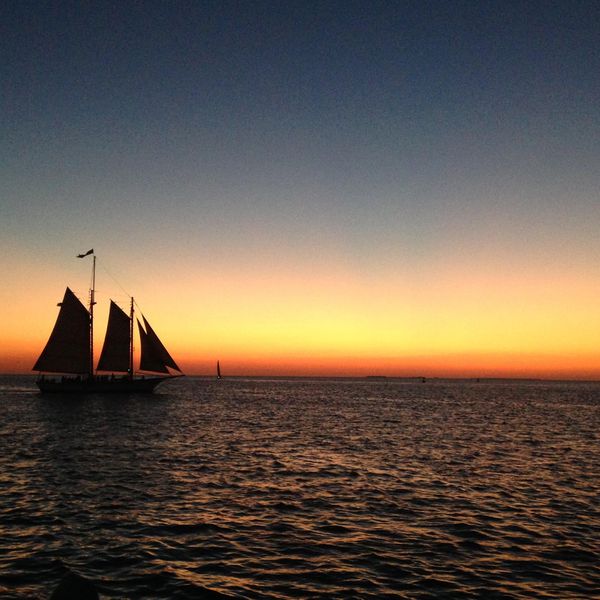 "Saddled up, pushing through. I am traveling with you." - Traveling 
Friends and neighbors, 
I am very grateful to be on this earth with you in this year of 2023. This isn't just a thing I'm just saying. I sincerely mean this. I never really thought that I would make it to the future times in a year designated as 2023. Don't get me wrong, I plan to live to be an old dude, maybe move back down to the hot climates somewhere where the people come and go. Perhaps I will dress in a white tropical suit and every day in the late afternoons I will take my drink at the same oceanside bar and hold my position on the same stool,  in the same corner, underneath the same shade as the day before. Dressed like Mr. Peanut, lacking only the monocle (maybe not..) I will hold forth on a variety of topics to anyone who cares to listen, Maybe sing a few songs and exaggerate a few of the old stories until the sun sinks below the horizon and I waddle back to my sleeping place. Yes. That is my plan. It is important to prepare for one's later years. Extra points for those that remember Mr. Peanut. 
However, here in 2023, life rolls on and hopefully, on.  This is my normal missive to inform you about where I will be making my song noises and with whom I will be sharing song-making space. 
Are you from New Jersey? Do you know people in New Jersey? If you do, perhaps you will join me and Louise Mosrie at the Hurdy Gurdy Folk Music Club on Saturday, February 4. That's right, the Hurdy Gurdy Folk Music Club! Sounds fun, eh? It is fun. A mini winter's Carnival of delights. 
A word about my friend Louise: she is a blessing to this great land. Louise is a modern member of the great American song tradition that comes from the rural lands. Louise grew up a natural poet on a cattle farm in Tennessee. Now she lives in the center of New England tradition in Massachusetts. her songs are natural and her stories are real. She has also perfected the art of laughing. It is my good luck to be able to perform with her. Getting in free to see her would be enough pay for me. Don't tell the lovely hosts of the Hurdy Gurdy this. I also enjoy the money. 
Louise and I will be performing again in February at the truly legendary Club Passim in Cambridge, Massachusetts. February 9. Legendary is an often overused words. I use it too much myself but in this, case it truly applies to Passim. 
Club Passim is an American folk music club in the Harvard Square area of Cambridge, Massachusetts. It was known as Club 47 (based on its then address, 47 Mount Auburn Street, also in Cambridge; it moved to its present location on Palmer Street in 1963), and changed its name to simply Passim in 1969, The year of my birth. The 60s man! Artists who have performed there include Joan Baez, Shawn Colvin, Bob Dylan, Tom Rush, Joni Mitchell, Suzanne Vega, Muddy Waters, and Jimmy Buffett! 
What else do I need to tell you? it is serious business. Please come to Boston. 
One of the smartest things that I have done in recent years, in this case with the great help of my dear friend and showbiz/life manager: the great Susie Markland of the huge and powerful SHC Music Tribe Organization. The plan was to be In warm weather in February far away from the dirty snow and howling winds of the Northland. We cooked up a good little tour this year of the state of Florida, including shows in my former hometown of Saint Augustine. When the word came down from Jersey City that one of my best friends and very favorite music makers Abbie Gardner was up for it, The Vagabonds By Choice Tour was hatched. 
We open our little jaunt in the magic land of Key West at the Fringe Theatre and continue on to exotic locations like Fort Myers and Saint Petersburg! Of Course, all the details are at the links below. We have planned the going part but we haven't planned the returning part so maybe will just stay there and ride this whole winter thing out. But we are vagabonds. We choose this. We are vagabonds by our own choice. I will let you know. 
Next topic: recorded music. I won't get into all the details now but I pretty much made a full record in Woodstock New York in 2018 and 2019. Instead of releasing that record, I have been pondering the nature of its existence for several years now. however, I do love the songs and have been releasing them one by one as singles. The next one will arrive on April 22 and it's called Letting You Blow Away. I wrote the song in room 214 of the Sugarloaf Key Inn A number of years ago. (2015?). 
I'm very close to the song and very proud of how it turned out. A video will accompany the release. I can't wait to get it out into my world. I might just stop in at the Sugarloaf Key Inn and stop into room 214 to see if there's another song in there as I'm passing by on the Vagabonds By Choice Tour. 
Looking right on down the road, the current plan is to spend some time with my guru and hero Walt Wilkins in Austin Texas in late April to make a record with his friends of some of my newest songs. Walt is very special. He is a conjurer and a BIG open-hearted spirit. I cannot wait to get into the room with him and see what happens. I'm going to need your help with that. Seriously. For real. However, in an effort not to overwhelm you with my long-winded goings-on, I will hold that idea in abeyance for another time. 
OK, I have to wrap this up. So do you. All the links are down below. I wish you strength and peace and deep laughter in the coming months. More than anything I hope to see you out there on the playing field of life. 
Aloha. 
MDB 
Westerly Rhode Island 
2.3.23 
TOUR DATES, TICKETS, AND INFO: 
2/4 Fairlawn, NJ - Hurdy Gurdy Folk Music Club 
2/8 Facebook Live, YouTube - The MDB Song Hour #60 
2/9 Cambridge, MA - Club Passim 
2/18 Key West, FL - Private Fundraiser 
2/19 Key West, FL - Backyard Music 
2/23 St Augustine, FL - Cafe Eleven 
2/24 St Petersburg, FL -  Southview Arts Recording Studio 
2/25 Ft Myers, FL - Americana Community Music Association (ACMA) 
2/26 Sarasota, FL - Fogartyville