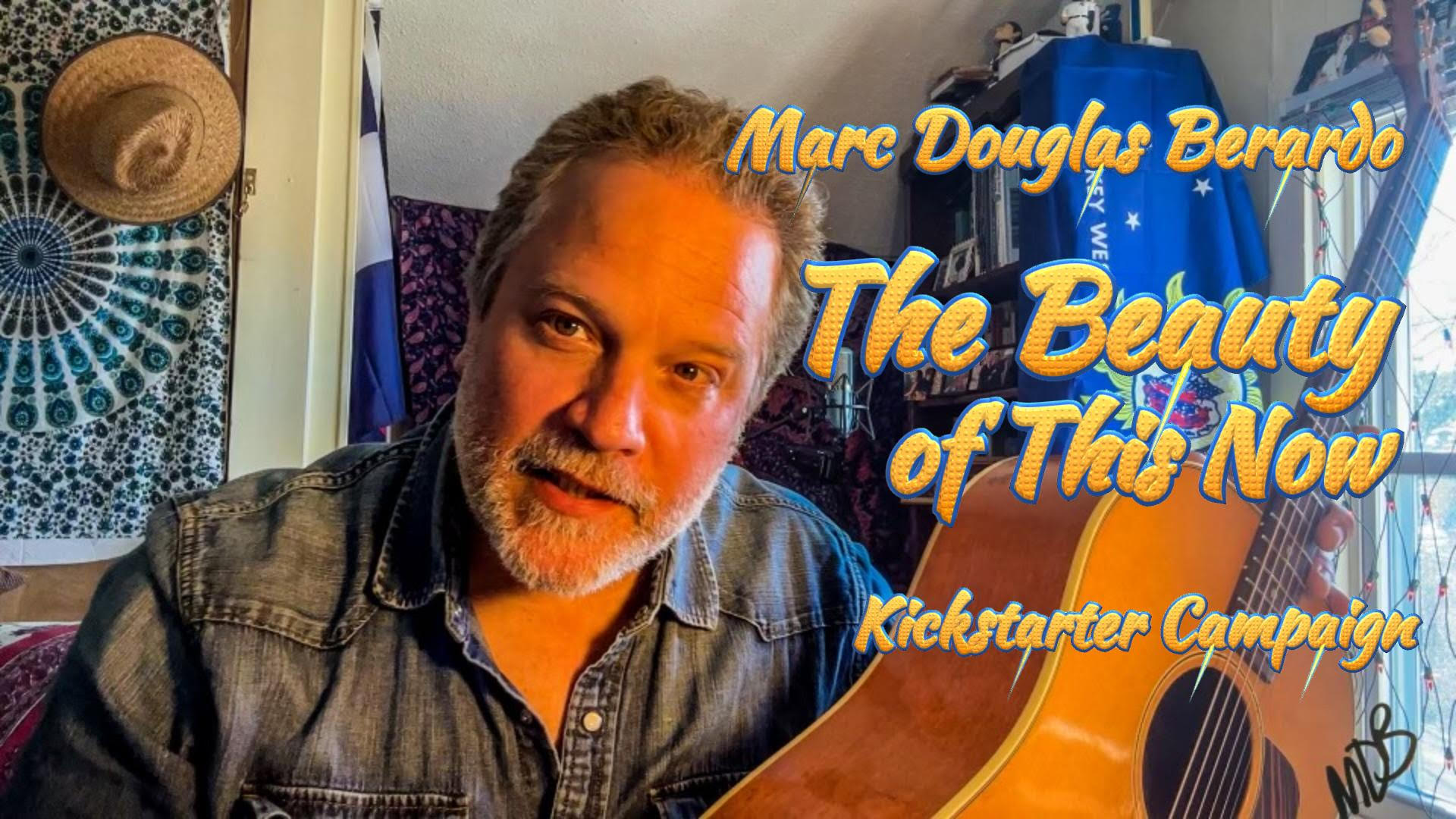 Dear Friends and Neighbors,

I haven't made a full-length record since 2013's Whalebone. Ten long years. The world has changed so much in those ten years. I could tell you all the reasons why here, but I will not bother you with that now. Life has a way of going on with or without you.
I have been offered an amazing opportunity. My friend, the legendary songwriter, and performer, Walt Wilkins from Austin, Texas, has arranged for some of the very best musicians to gather together in late April in Austin to record my new songs. Mr. Wilkins will produce. This is serious business, and after ten years of false starts and troubles, I am lit up by this idea. I am ready.
This is where I need you. The only way to get this done the most effectively requires money. I have been convinced that my core audience is the best place to turn to fund this opportunity. To that end, I will be launching a Kickstarter campaign on April 5 in hopes that you will be a part of the creation of this new MDB record. The stars have lined up, the fat is in the fire, the ducks are in a row, and the time is now. I have never felt better about a batch of songs at a time on earth in which to record them. Working with Walt Wilkins and his crew is a dream come true. While it's hard for me to ask, I know that great things happen when the strengths of many are focused on one goal. I truly hope you will come along with me.
In the meantime, I will be releasing a single and a video from the aborted 2018 Woodstock, NY sessions. This will happen on April 21. The song is called "Letting You Blow Away". The accompanying video was shot while on tour with Abbie Gardner this past winter in some beautiful places like Key West, Key Largo, Sarasota, and more locations including Sugarloaf Key where the song was written. I hope you will let this new release into your life.
I want to thank you directly for being a part of my music and for being my friend. I simply cannot do this without you and now more than ever I need you. I hope that the music that I bring you will find a place in your crowded world. I hope that it is a source of clarity and joy. I hope that you will join me in making it happen.
Thank you for your friendship for all these years.
Yours,
MDB
Westerly, RI
3/30/23
Website
April 30 - Fredericksburg, TX - Texas Heritage Winery
May 5  - Lancaster, PA - DLZ House Concert
May 6  - Alexandria, VA - Concerts at Sevareid 
May 7 - Dover, DE - Sunroom Concert Series 
May 13 - Waxahachie, TX - In The Music Room
May 14, - Fredericksburg, TX - Texas Heritage Winery
May 15 -  Tomball, TX - Main Street Crossing 
May 16 -  Beaumont, TX - 7 Oaks Garden 
May 20 - Ft. Worth, TX -The Post at River East
May 22 - Granbury, TX -  Brock's