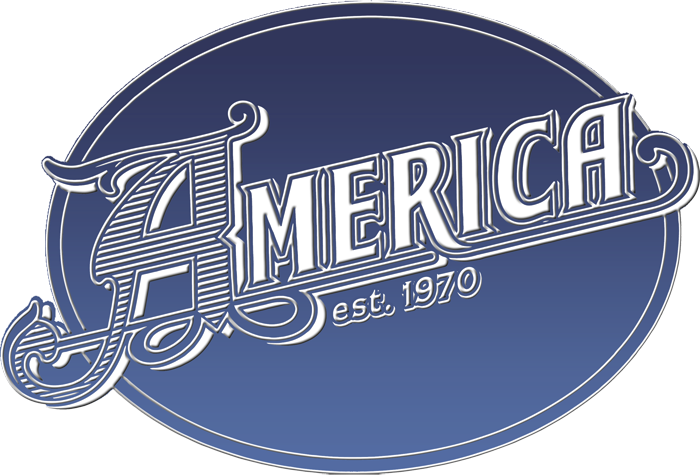 The year 2017 marks the 47th Anniversary of perennial classic-rock favorite, America.  Founding members, Gerry Beckley and Dewey Bunnell (along with former band mate Dan Peek) met in high school in London in the late 1960s and quickly harmonized their way to the top of the charts on the strength of their signature song "A Horse With No Name."  America became a global household name and paved the way with an impressive string of hits following the success of their first #1 single.  Forty plus years later, these friends are still making music together, touring the world and thrilling audiences with their timeless sound. 
America's journey has found them exploring a wide variety of musical terrain. Their best-known tunes, which also include "I Need You," "Ventura Highway," "Don't Cross The River," "Tin Man," "Lonely People," and "Sister Golden Hair" were cornerstones of 1970's Top 40 and FM rock radio. Yet beyond their impressive catalog of hits, listeners would discover there was always much more to America than surface perceptions. The combination of Gerry Beckley's melodic pop rock and Dewey Bunnell's use of folk-jazz elements, slinky Latin-leaning rhythms and impressionistic lyric imagery contrasted well with Dan Peek's more traditional country-rock leanings and highly personal lyrics. 
Kicking off the night is Silvermine, CT's Chris Berardo & The DesBerardos.  The band has toured much of the country, playing shows with The Doobie Brothers, The Marshal Tucker Band, NRBQ, David Allen Coe, Dickey Betts, Little Feat, Badfinger, Blue Rodeo and many others, as well as countless gigs as headliners across the country. 
The show is Sunday, Nov 12, 2017
Tickets: $90