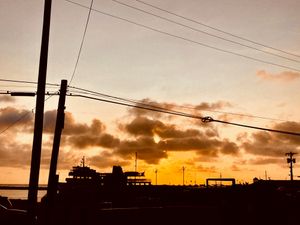 I write this as summer folds up its tent in what has been a very challenging year. From my view tonight on the front porch of the world famous National Hotel on Block Island in Rhode Island, the moon has pushed its way through the clouds. Just past the break wall at the outer edge of the old Harbor the red and green lights of the buoys twinkle on and off and the wind sings bell like in the masts of the boats in a measured and musical display. I believe that it is a sign of good things coming and we will all be better for the hard seas that we are crossing now. 
During this year's troubles, I have only received beautiful and moving support from so many people. It changed and moved me in many good ways. Thank you. 
In the month of September I have some upcoming shows I want to tell you about.   I am truly ecstatic about this first one for it is a live show because I will be able to play for humans at The Arts Café Mystic  on 9/18 at 7PM. 
The Arts Café has over 20 years of presenting programs featuring readings by nationally acclaimed poets and writers, complemented by music from New England's best musicians.  As a huge fan of the written and spoken word, I can't wait to share the literary spotlight with poet essayist and author Carol Ann Davis.  Mystic's own Poet/Essayist Christie Max Williams will open the show. 
The event will be outside on the back patio of The Mystic Museum of Art, 9 Water Street, Mystic, CT. Attendance will be limited to 75 and all social distancing and outdoor regulations will be strictly adhered to. Masks are required.  There is a $15.00 General Admission Tickets must be purchased in advanced 
On Tuesday, 9/22 at 8PM I will be joining Christine Lavin, Reggie Harris and Siobhán O'Brien on a wonderful Zoom series created out of the pandemic ashes called "Music My Mother Would Not Like".  It is hosted by radio personality Bruce Swan (Radio WPKN 89.5 fm in Bridgeport,  I have known and Christine, Reggie and Siobhán for many years, performing or just hanging at the many festivals I have been involved with.   I m looking forward to doing it again. This show is free, however donations are welcome and you must register to ensure a spot:  Register here to receive a link. 
On Sunday, 9/27 6PM, I am thrilled to be sharing the bill with legendary Texas songwriter Walt Wilkins to perform a virtual zoom benefit concert for one of my favorite places in the world. All proceeds will benefit the wonderful folks at The Mansion on O ST, a non-profit organization dedicated to the idea that inspiring creativity, diversity, and imagination through the fusion of the arts, science, and sports is the glue that unites. 
O Mansion Links:  Website: YouTube Facebook 
Sunday, September 7, 2020 - 6:00 PM -  Virtual doors at 5:30PM   ALL RESERVATIONS MUST BE MADE ONLINE $15.00 : Reserve here for the show 
Presented by: SHC Music Tribe 
Donations are welcome too, if you  would like give more than the ticket price.