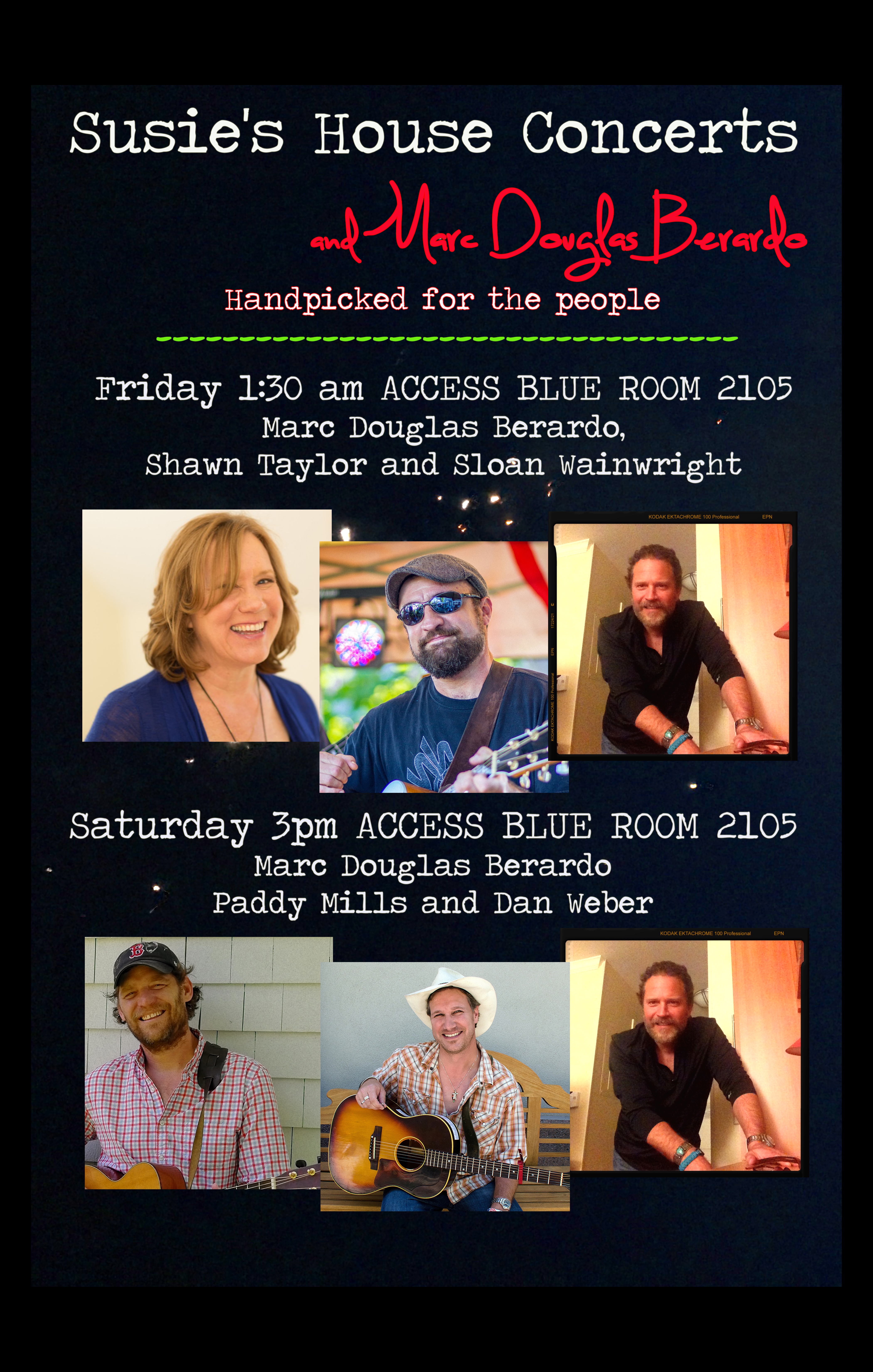 For those who will be at the NERFA Conference the weekend of NOV 9-12 I hope you can stop by this showcase that I am co hosting with my pal Susie Markland. The idea was for me to ask a few songwriter friends who I admire to sit "in the round" with me and sing our made up songs. Mostly it was a scheme for me so that I could hang out with these fine people and feel that "songpower." 
Friday night and Saturday day in the Access Blue Room. 
A word about the whole dang thing: 
Susie Markland is a tireless believer in songwriters, performers and songs in general. Her house concert series is among the best in the country with a loyal audience of dedicated listeners. Ms. Markland is a taste maker who brings the energy of 22 people to every room . Her laugh is infectious and her ear is keen. She does it all for the love of the song. She believes in joy and serious fun. Thank you Susie. 
Sloan Wainwright is a younger sister to Loudon Wainwright III, and aunt to Canadian-American musicians Martha Wainwright and Rufus Wainwright and American musician Lucy Wainwright Roche. This biographical info cribbed from wikipedia is informative but, too me, Sloan exudes warmth and an earthy lovelines. It is a beautiful thing to be around. That is the real story. 
Shawn Taylor walks the hard ground. He can play the loud rooms and the dark bars as well as the folk stages. He is a charecter. He has been down the the long trail (really). He is my kind of guy. 
Paddy Mills from Maine has songs that bring you in. In close. His songs tell stories that you need to hear. His songs win awards. Here is something I wanted to say, but someone else beat me too it: "At the end of the day Paddy Mills brings the mojo, and is clearly a marquee talent"-Muses Muse 
Dan Weber has that Woody Guthrie walk. He has the easy stortelling style of the traveler holding court in the bar. He keeps his eyes and ears open and makes it into song. 
I am sure we met at a Grateful Dead show in Alpine Valley in 1988, but who can really remember those kinds of details? Oh yeah... Dan can.