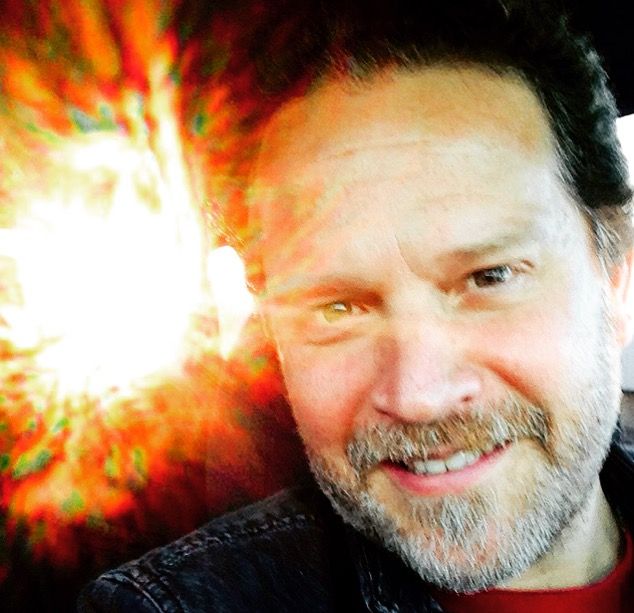 Hello Dear Friends, 
Happy Fourth of July. I hope that with the beginning of summer, you find yourself with hope in your heart and an overarching feeling to carry on and make the best of where we find ourselves now. In these quarantine times we all face uncertainties. Change is afoot. The one true thing is that you certainly do not need me to point this out to you. 
What I can offer is the joyful noise of song and online company. Coming up this week: two online shows, both unique experiences shared with artist whom I admire. Please consider joining me in the cyber realm for a new kind of space aged show. 
Tuesday July 7: Betty Soo's Nobody's Happy Hour. 
6:30pm-8:30pm Central Time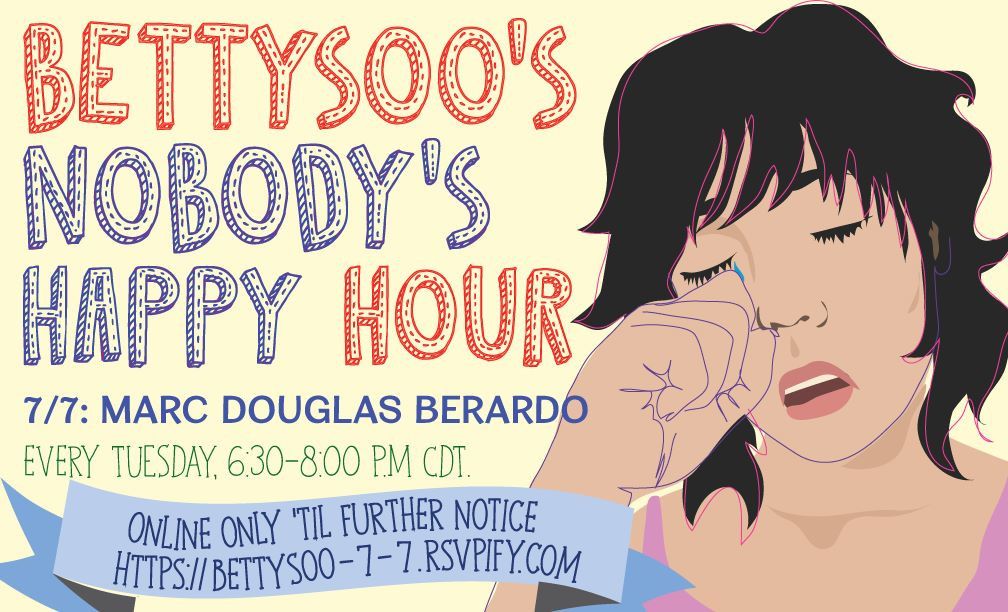 Betty Soo is one of Austin, Texas' best. BettySoo's vocal prowess is a thing of wonder.  A world-class instrument of deft phrasing and purity, a voice that knows when to hold back and when to dive in.   I am a huuuge fan. Her online Happy Hour is designed for stone cold fun. It is a ticketed event hosted by Betty Soo. We will play eight rounds of songs, spin a wheel, play a virtual duet, compose music for an interpretive dance, unveil a brand new song, play a guilty cover and mostly spend time together in song. It is nothing but fun. 
You can reserve a tickets here:   Nobody's Happy Hour - Marc Douglas Berardo 
Friday July 10: River Spirit Music Presents: Grace Morrison and Marc Douglas Berardo In a Livestream 360 degree Concert Experience: 
7:30pm eastern time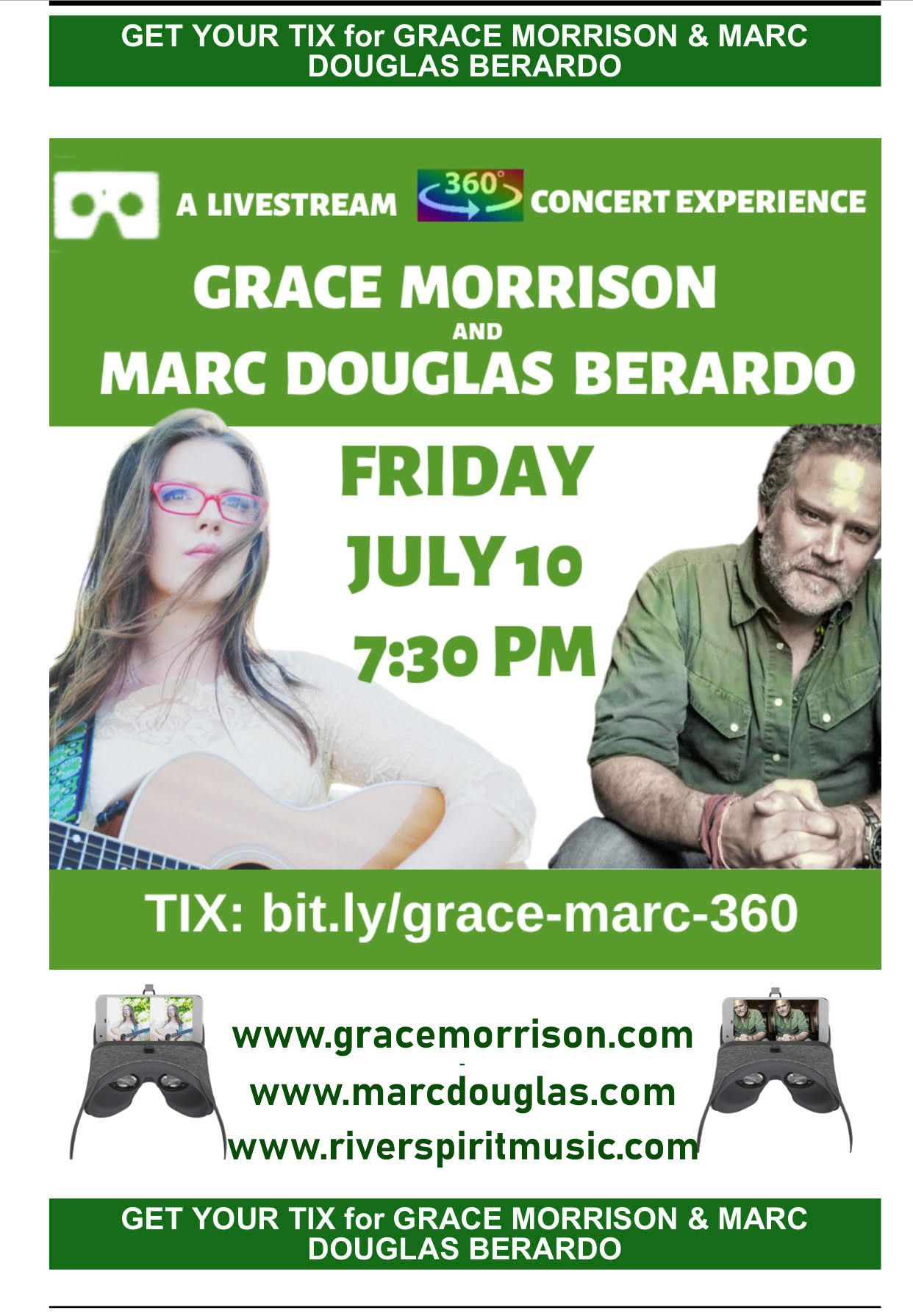 My Winter Tour with Grace Morrison was a wonderful. Grace asked me to be a part of this unique on line event and for that I am honored.  With a career that began as a backup singer for rock icons like Eddie Money and Joey Molland (of the band Badfinger), Grace has become a regular on the national festival and touring circuit. She has won a number of prestigious awards including the Grand Prize of the New England Songwriting Competition and the WPRI Rhode Show Big Break contest where her music video was played on the season finale of American Idol. That is too say that Grace is among my very favorites and I just love her songs. This online show will be like no other. This is an interactive virtual reality performance in HD that can be viewed on your laptop, phone, desktop or tablet. You can view the 360 degree experience with a free headset upon your ticket purchase. 
But hurry if you want to enjoy the show in full 360, you must purchase your ticket by July 7 so they can ship the headset to you. 
If you want to just watch the show online with out the 360 experience, you can do that too. 
I promise that no matter how you take in the show we will come with our best songs. All the info can be found here: 
River Music Shows - Marc Dougas Berardo and Grace Morrison 
Until I can see you in person again and we can laugh and cry about it all face to face, I hope you will join us on the new frontier of space aged, virtual, computer machine shows! 
I love you, 
MDB